– da Wine news –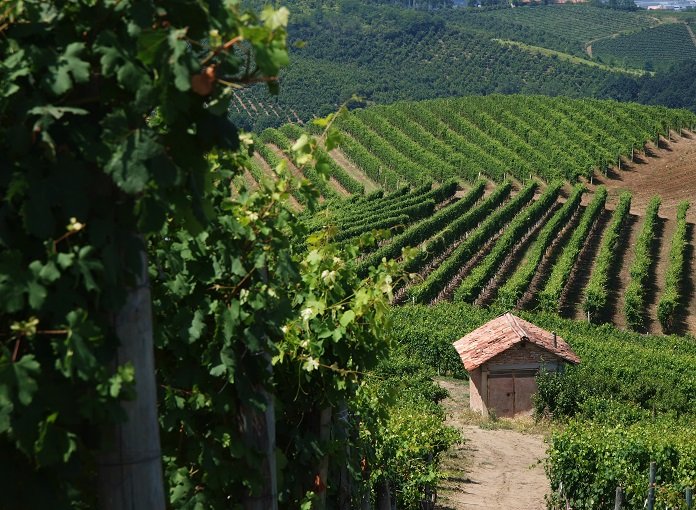 The journey began in 2008, when the Barbera world, a historic wine-vine from Piedmont, was re-launched, starting from a sub-area in Barbera d'Asti
In really only a very few years, Nizza, the so-called "super Barbera", has been able to re-launch the entire Barbera wine world, the historic Piedmont everyday wine-vine. Recently, it has also experienced international commendation, as Nizza Cipressi 2015 by Michele Chiarlo has been elected the best wine on the famous magazine "Wine Enthusiast" "Top 100" list , on which Michele Chiarlo's "Super Barbera" was placed at the absolute top.
Today, after years of temporary regime, Nizza has been officially declared a DOCG that has been certified in the publication of the EU Official Gazette. Consequently, Nizza DOCG has been added definitely to the denominations of origin protected by the Consortium Barbera d'Asti and Wines of Monferrato. This is the result that has arrived at the end of a bureaucratic journey that began in 2014, when the Consortium decided to apply for recognition of the name, which since 2008 had been a sub-area of Barbera d'Asti. Furthermore, it is thanks to the constant commitment of promoting its requests to all the registered offices, that today the definitive recognition of this Barbera in purity, which is grown in 18 municipalities of southern Asti can be celebrated.
"We are obviously delighted by this recognition", said Filippo Mobrici, President of the Consortium of Barbera d'Asti and Wines of Monferrato, "because it allows the producers of Nizza DOCG to boast a quality label that is acknowledged all over the world. The goal is to create a quality pure Barbera, using the uniqueness of these lands. This explains the strict requirements in the specification, which sets the quantity limit to 70 quintals of grapes per hectare of vineyard, and also requiring minimum aging in wooden barrels, which varies from 18 to 30 months".
"It's a great day for all Nizza lovers", said Gianni Bertolino, president of the Nizza Manufacturers' Association, "and it confirms the quality of our wine. We were well aware of our quality, which is why we decided to embark on this long journey that started in 2008, creating a special sub-area in the specification of Barbera d'Asti; the journey has come to an end today with this recognition at the community level. The result rewards the efforts of all the producers of Nizza DOCG and guarantees their product is of the highest quality, and effectively represents Monferrato all over the world".
Nizza is officially DOCG: the EU Official Gazzette acknowledges "Super Barbera"